Who We Are
We are VVK, a leading infrastructure and Logistics group operating islandwide.
Since 1965, we have helped produce solution and create vital assets that helped our customers succeed. We have completed more than 3000 projects and have worked with over number of clients. We have created jobs, helped grow the economy, improved resiliency of the county's infrastructure, increased access to energy, resources, and vital services, and cared for vital assets that have enabled societies and the economy grow.
Differentiated by the quality of our people and or relentless drive to deliver the most successful outcomes, we align our capabilities to our customers' objectives to create a lasting positive impact.
Core to VVK are our values- ethics, safety, quality, people, culture, relationships, innovation and sustainability, and our covenants-integrity, respect, collaboration, trust, and delivery. They are what we believe, what customers can expect, and how we deliver.
VVK having obtained ISO certification 9001 :2015, 14001: 2015, 45001: 2018 and after establishing many subsidiaries and sister companies, which are in other lines of business, the most parent company still continues to develop steadily and is ranked amongst the foremost organizations in the country, both in the fields commercial transport and construction.
---
History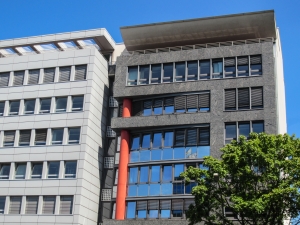 Humble Beginnings to Nationwide Leader.
---
Awards